March 2023
Brain Awareness Week introduces children to the world of neuroscience
Professors, medical students and researchers at Tulane University and the LSU Health Sciences Center, who are members of the Greater New Orleans Society for Neuroscience, present 'Your Sensational Brain,' a program of hands-on experiments and displays to introduce children to basic concepts in neuroscience, during Brain Awareness Week at the Children's Resource Library on Saturday, March 18, 2023, in New Orleans. The event was part of a global campaign by the Dana Foundation to foster public enthusiasm and support for brain science.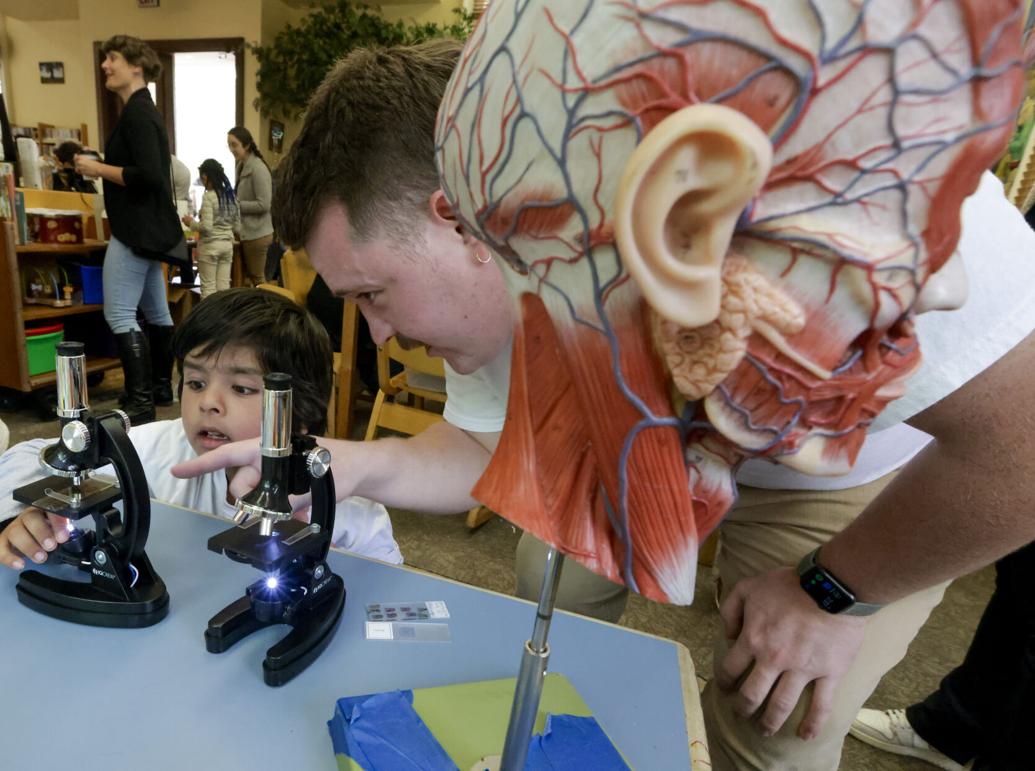 March 14 - 20, 2022
Every March, Tulane Brain Institute faculty and students join neuroscientists from around the country to celebrate Brain Awareness Week (BAW). The National Society for Neuroscience describes BAW as: "an inspirational global campaign that unites those who share an interest in elevating public awareness about the progress and benefits of brain and nervous system research."
During previous BAWs, Brain Institute members have helped spread the word about neuroscience by hosting a series of events such as informational sessions for Tulane students about the neuroscience major, graduate school, and careers in neuroscience; held fun events like movie and trivia nights;  sponsored seminars by visiting neuroscientists; and worked with neuroscientists from LSU Health Science Center to bring BAW events to venues throughout New Orleans.